FLASH! Litter whelped November 12, 2018 "Miracle" by "GCH Cedar's "Bumper" Details below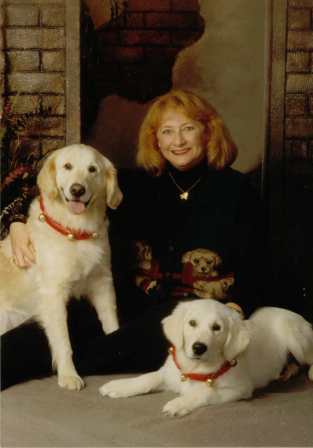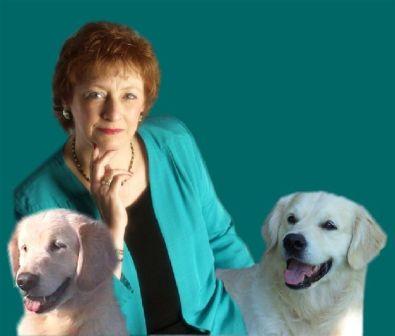 Hello. Welcome to Quapaw Golden Retrievers' cyber home. My name is Kathy Wood. The two dogs that you see with me are Biskitte (on left) and Gabe (on right). The photo on the left was taken shortly after Gabe arrived here in the USA, and the photo on the right is a composite (Thank you Suzi Houtz) of a more recent photo of myself, Gabe, and Biskitte.. Biskitte is double linebred on my foundation dam Kissa, whom you will meet within the pages of this site, and Gabe is my current import who is from the Swanavly kennels in Yugoslavia/Serbia.
I have been involved with this lovely breed since 1976, both as an owner, and as a breeder. As you tour Quapaw's site you will read about my philosophy concerning the breed, as well as on breeding. On the History page you will see how Quapaw came into being and be given an overview of our accomplishments over the past 39 plus years. You will see, and read about, our current sires on the Sires page. You will meet Kissa on the Foundation page and many others both past and present via the other page offerings. I have also included a References page. I gladly invite you to contact any, and all, of the people on this page (fellow breeders, owners of Quapaw dogs, and others from the dog world community) as to my breeding practices, my ethics, my knowledge, and love of this breed, as well as testament to my personal character. I want you to feel completely comfortable and safe in working with me if you choose to use one of my lovely boys or, at some future time, purchase a Quapaw baby.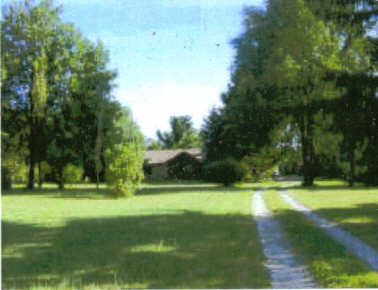 We are currently located on the north side of Indianapolis, Indiana (USA) in the country on 3 acres, which is partially fenced for the safety of the dogs, and is surrounded by farms and wildlife. We are approximately 40 – 45 minutes from the Indianapolis International Airport.
Once again, I welcome you. I hope that you enjoy your visit. (We are continually under construction, so please forgive some of the blank pages. Check back often as I shall be filling these in as quickly as possible, as well as updating and adding to others.) I enjoy meeting new people, and catching up with old friends, so please feel free to write, or call, to ask any questions, or just to talk Goldens….my favorite subject. 🙂
Have a Golden Day,
Kathy 🙂
PS. I would be remiss if I didn't take this time to thank all the breeders and stud dog owners who have helped through their generosity, mentorships (yes, even after nearly 40 years we all still need them), and friendships all these years, for without them Quapaw would not be as successful as it has been in producing top quality dogs all these many years. As the saying goes. "It takes a village…".